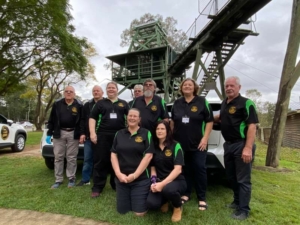 Volunteer drivers support the Gympie community by collecting clients from their home, taking them to appointments, and return them to their homes after the appointment concludes.
You get to choose when your volunteer times. GMT will encourage the volunteer drivers to do at least one drive / fortnight.
Volunteer drivers need to have had an open driver's license for at least three (3) years.   GMT offers drivers on-site training for their RDA (Restricted Driving Authority) to take passengers in one of our Toyota Yaris cars. The cars are supplied with fuel card to enable ease of refuelling.
Some clients may be stressed or anxious related to their appointments, so good communication skills, patience, and empathy for clients requiring transport, is needed.
If you are looking for a rewarding voluntary opportunity in a very friendly and happy environment, we would love to hear from you.
Please call the office on 07 5371 9823 and speak with Bev or Sally.